CYBER MONDAY STARTS MONDAY NOVEMBER 27TH AT 12:00 MIDNIGHT PST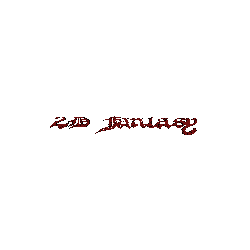 ×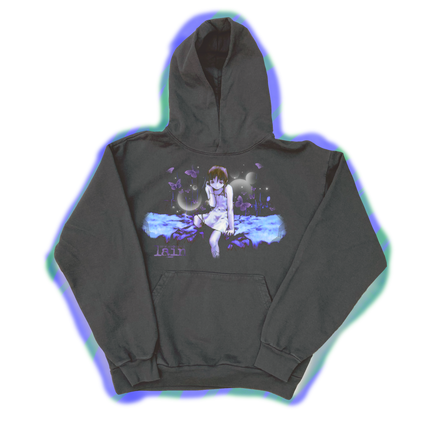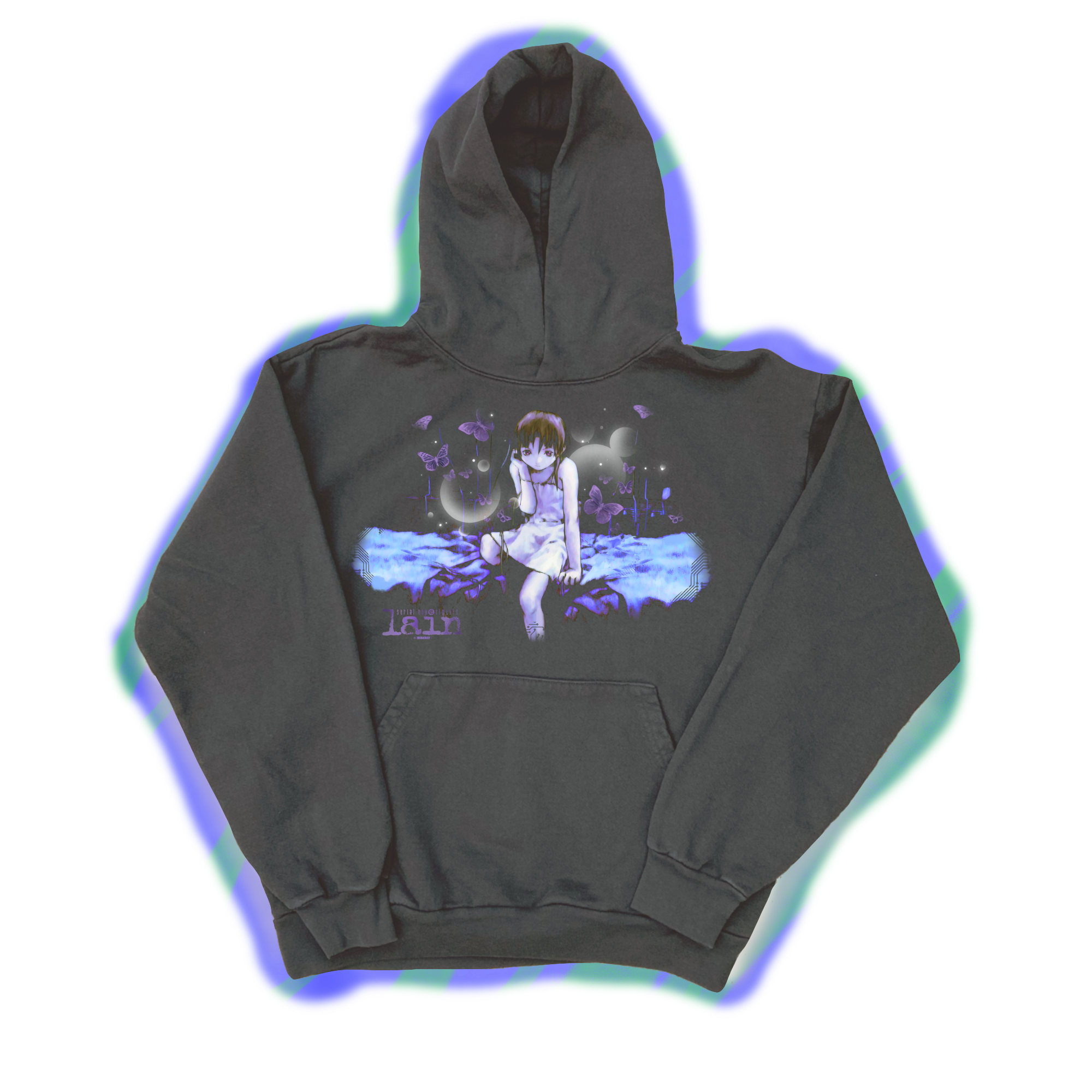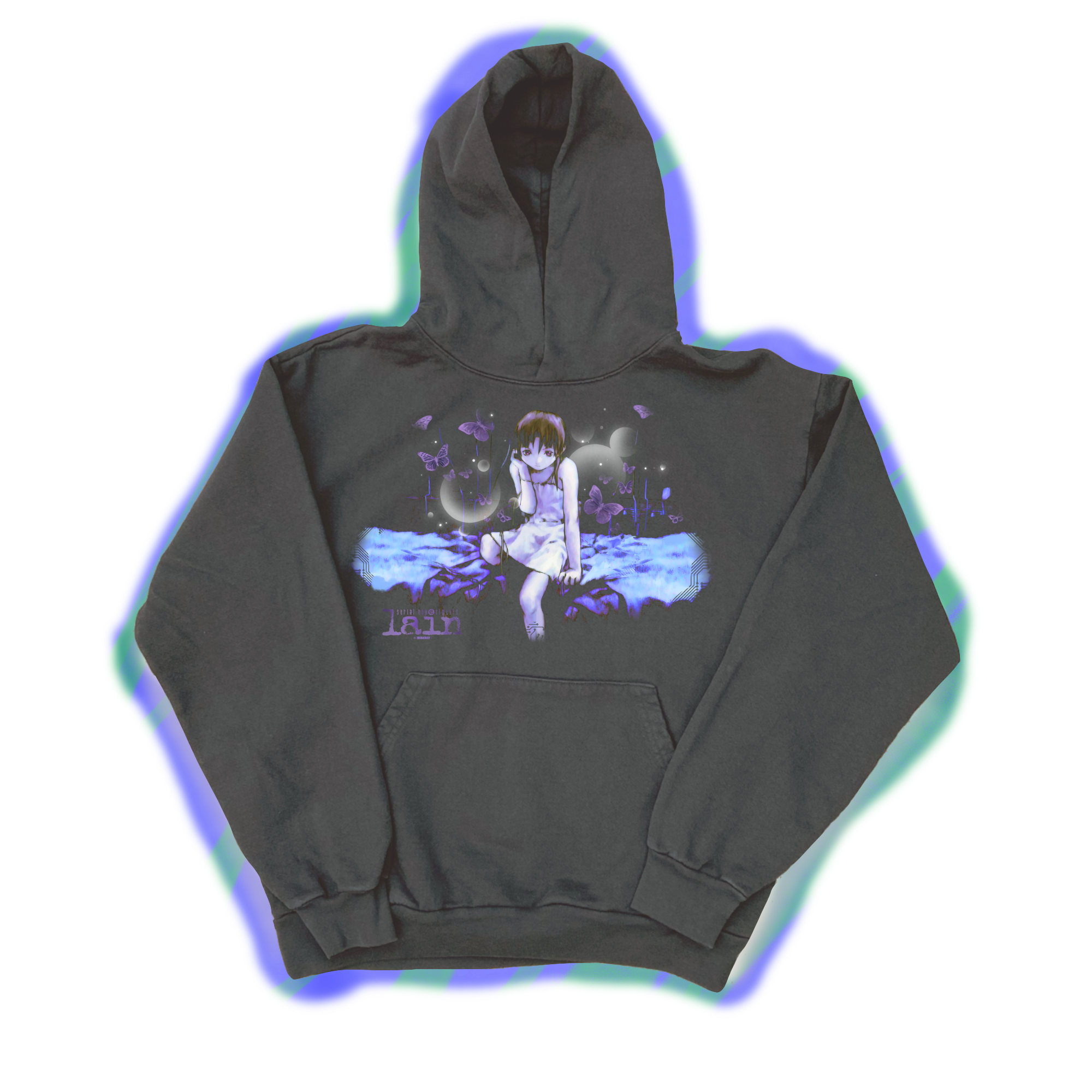 Lain Butterfly Hoodie
SERIAL EXPERIMENTS LAIN HOODIE
Lain Iwakura in a darker more raw setting. Blue and purple tones capturing the feel of the show. This art is a bit more dedicative of what it feels like to watch Serial Experiments Lain.  
LIMITED
"LA Apparel" = High quality USA cotton
"Standard" = Price friendly 
12 Color Screen Print - highest quality print available
Heavyweight LA Apparel Blanks 
Oversized fit with a vintage silhouette, wash and feel. 
Graphic is around 10" x 12" 
Collar is nice and snug but not TOO snug ya know
Custom Sewn in garment tags to finish it off!
LET'S ALL LOVE LAIN ☻☻☻☻☻☻
Are you still reading? Is anyone there? Plz help!!!!
__________ > input HELP ME >>>>>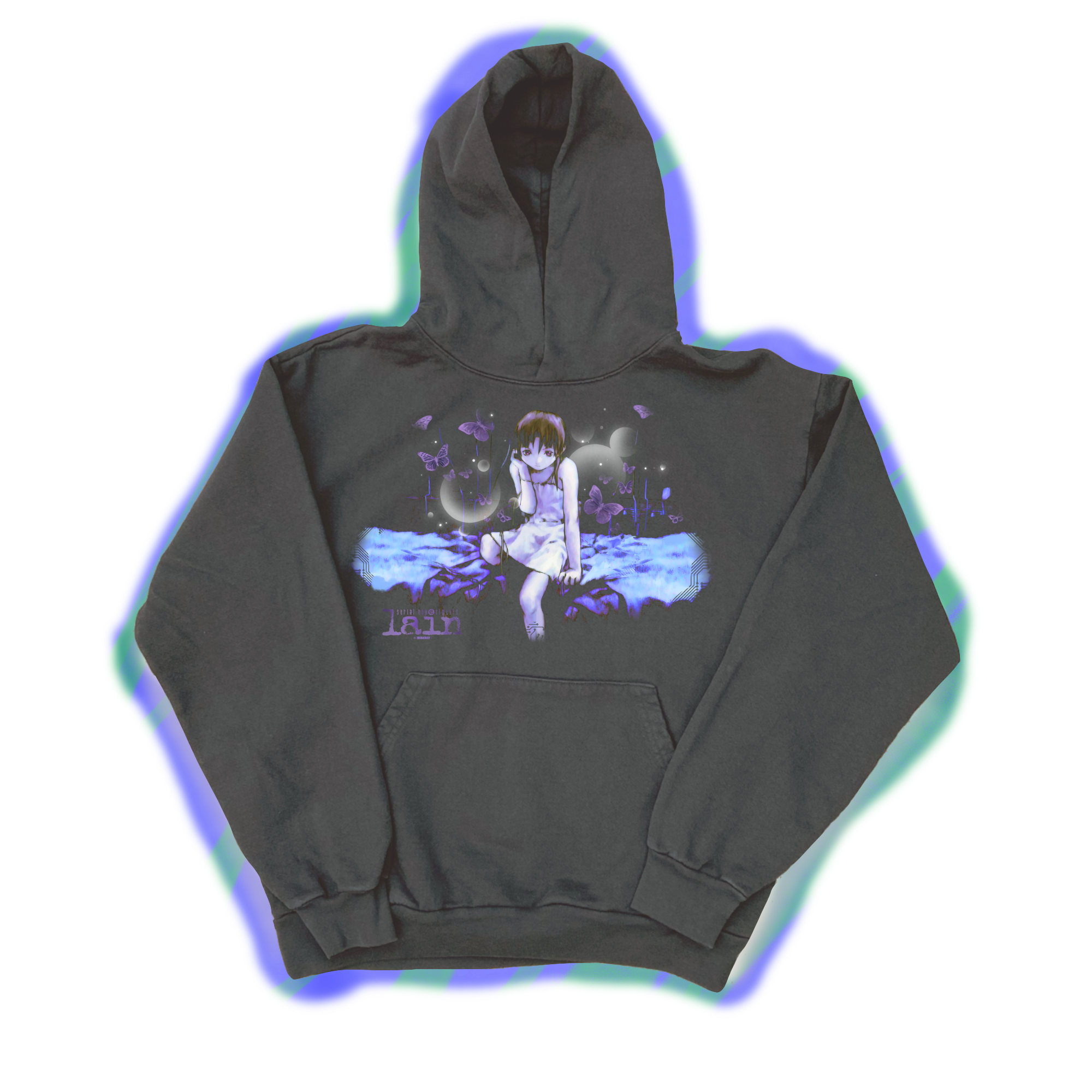 $30.00